At Amplify, we continually evaluate pay for positions throughout the credit union, making sure fair market value is being upheld. Recently, our leadership team has been reflecting on the rising cost of living in Central Texas. In 2020, Austin was named the least livable city for those making minimum wage. "Most of the Amplify team calls Central Texas home, and it is important we put them in the same situation to succeed financially as we would our most trusted clients and borrowers", said Stacy Armijo, Chief Experience Officer for Amplify.
Based on the existing data and intense research, Amplify Credit Union has decided to establish a minimum base pay for our organization. From today onward, all employees—including part-time employees—will be hired at or above $15 an hour. While the definition of a living wage is subject to many opinions, we felt this base pay was the right threshold for us and our organization.
"We believe that $15 is an important milestone for our organization," Armijo said. "Our credit union pay standards need to be aligned with the needs of those in our community."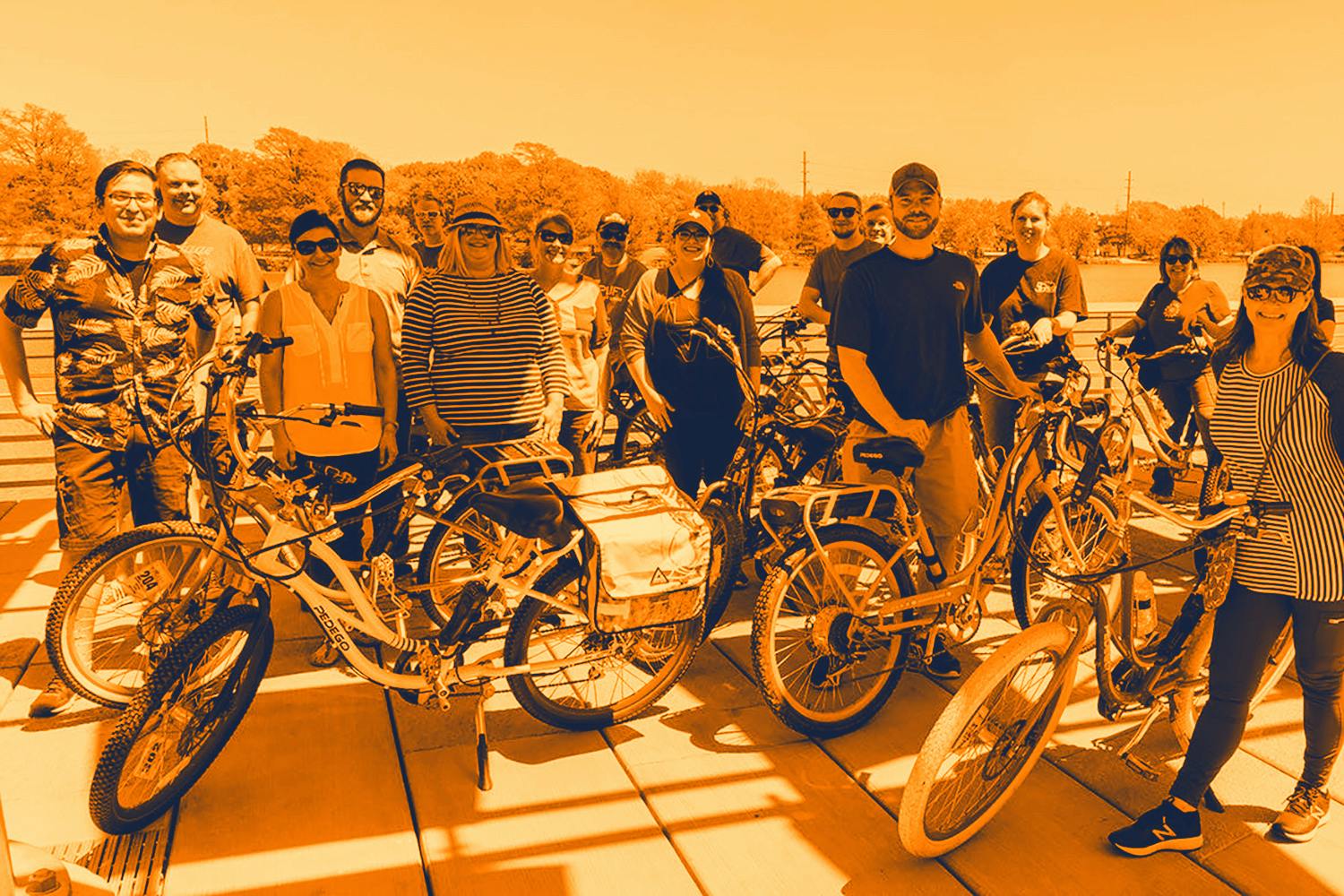 As an early adopter to what is hopefully a larger move in our community, we're establishing a $15/hour base pay as part of our official hiring practices. "When we think about impact to community, it's easy to think about philanthropic initiatives, like our work in support of a Safe Place to Call Home. However, our community is both external and internal–so establishing a base pay is a great way to invest in our employees," Armijo said. "We'd love it if this action inspired other institutions to do the same, because while no one can predict the future, I think we can all be fairly sure Austin isn't going to become a less expensive place to live."
Here at Amplify, we want to give people the opportunity to build a career. We're looking for employees who want to do more than work in banking: we want people to join with us in our mission, improving the financial health of the community. Our philosophy on how to best serve members is unique within the financial industry. We'd like to grow our commitment to high standards by bringing intelligent, motivated employees onboard, even if they don't have industry experience.
"We want to attract growing professionals that are looking at banking as a career option, and we want them to be able to grow in their career without having to work multiple jobs to make ends meet," said Denise Hart, Vice President of Human Resources at Amplify.
Amplify is always looking for Personal Bankers and Relationship Bankers, as well as Tellers and Mortgage Loan Processors. There are other roles across the organization that are available right now as well, but these listed positions are a great way to get a foot in the door with Amplify. "Amplify is a place where employees can learn, contribute, and grow—either in their department or into new roles and leadership!" said Hart.
We're looking for highly-motivated, future-focused team members with a desire to learn and apply new knowledge. Our culture is centered around how we treat each other and our members–we have high service standards. We seek and encourage diversity, equity, and inclusion in all aspects of our workforce, providing equal employment opportunities and training initiatives. We foster an environment of radical transparency from our leaders and our team members alike, creating a community that encourages learning and growth. Giving back to our external community is a huge part of our culture as well; we really value employees who recognize their connection to the wider Austin area.
We're thankful for our ability to provide minimum base pay of $15/hour, and so happy to establish it as a hiring practice. It's the right thing to do for our current and future employees, and it's the right thing to do for our community.