Every year, millions of people report attempted scams. In 2019, the Federal Trade Commission received more than 3.2 million scam complaints, with people reporting $667 million in losses. Between spammy email messages and robocallers, you may have even had your fair share of encounters with con artists.
And with fraud on the rise due to the ongoing COVID-19 pandemic, this year's National Cybersecurity Awareness Month is a particularly important time to brush up on our best practices. Throughout October, financial institutions across the country will share the best ways to keep your information safe online.
In this article, we'll cover several popular scams and how to avoid becoming a victim.
Scams Are on the Rise
According to the Wall Street Journal, fraudsters have been working overtime during the coronavirus pandemic. They prey on worried consumers and take advantage of overwhelmed financial institutions. In April 2020 alone, there was a 35% rise in fraudulent transactions. With confusion and misinformation on the rise, it can be easy to fall victim to scams.
What a Scam May Look Like
Scammers can get creative in their approach, making it easy for people to have their information stolen. Here are some common scams that may target you and your family.
Fake transactions scam
Right now, the debit card scam is one of the most dangerous threats to bank and credit union members.
In this scam, you receive a phone call from a "representative" of your bank asking you to verify recent transactions. The suspicious caller will ask the member to confirm transactions that haven't actually been processed. When the member responds "no" to these questions, the scammer will then ask verification questions, allowing them to collect personal information.
The individual will also be asked to provide their online banking login ID and password to the scammer. Once the login info is received, the scammer will attempt to gain access to the member's account online. They will utilize the secure access code feature and inform the member that they are sending them a verification code. The scammer will then request that the member share that code to complete the verification process.
Once the scammer has the verification code, they have access to your online banking portal. This gives them further access to personal information and the ability to transfer money to external accounts.
Government imposter scams
Crooks will also trick people into thinking that they are a part of a government agency. According to the Federal Trade Commission, the most common government scam in 2019 involved scammers pretending to be with Social Security.
COVID-19 related scams
Americans have lost nearly $77 million in COVID-19 related scams alone. Some common scams include:
Fraudsters falsely claim to be collecting money for individuals and small businesses affected by the pandemic.
Government imposters requesting personal information with the promise of getting stimulus money quicker.
Fraudulent threats of utility shut-offs and eviction to coax struggling individuals into payments.
Scammers will take advantage of any situation they can. In times like this, it's important to remain more vigilant than ever before.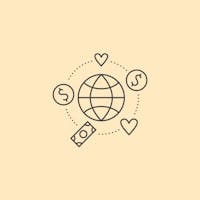 How to Avoid Charity Scams
Tips on How to Avoid Bank Account Scams
Here are five helpful tips on how to spot scammers and avoid having your information stolen.
Never give out info on unsolicited calls
If you receive an unsolicited call or email, even if they appear to be from your bank, be suspicious. If they request account information such as login info, passwords, social security numbers, etc., do not provide this information.
Banks will never call you to obtain this information or request any security codes. If they do need you to verify your identity over the phone, it will not be using this information.
Similarly, don't click on any links or attachments from unsolicited emails. Scammers can create email addresses that appear to be from legitimate organizations. If you are not expecting a message and you receive one from an unknown email address, do not open it.
Don't trust phone numbers and caller ID
New technology has made it easy for scammers to appear to be someone they aren't on caller ID. They can spoof phone numbers to look like anyone, including friends, family members, or even your bank.
In many cases of fraud, people assumed they could trust caller ID, making them more likely to
Don't wire money or pay with a gift card
If someone requests that you send money by wire or that you pay via gift cards, this is a red flag. Wire transfers and gift cards are hard to track and have few fraud protections, making it nearly impossible to get your money back. Legitimate companies won't require payment methods like these.
Be wary of upfront payments
If you are asked to pay upfront for something like a loan offer, debt relief, or a job, be cautious. Many times, scammers will take your money and leave.
Never make a decision in a hurry
Fraudsters use the threat of "time is running out" to pressure victims into making a snap decision. Talk to someone you trust before giving away any information or handing over money. Again, legit companies shouldn't pressure you into making any decisions.
What to Do If Your Bank Account Has Been Hacked
If you suspect your information has already been compromised, the first step is to contact your bank. Let their customer service team know that your financial information may have ended up in the wrong hands. Keep your eye on your bank statement and look for transactions that you haven't made.
Be sure to check your online banking information to verify nothing has been changed. Reset all of your passwords to something secure and different than your existing passwords. Remember, access to one account can easily allow hackers to guess other accounts' usernames and passwords. Use different, strong passwords for every account, especially when that account includes personal information or money.
Lastly, reach out to the three national credit reporting agencies: Experian, TransUnion, and Equifax. They can help you freeze your credit and alert you if there is suspected fraud. The Federal Trade Commission can also help you create a personal recovery plan if you submit a report.
Conclusion
Telephone and email scams are a serious issue that can have lasting consequences on your financial health. The best way to prevent your information from landing in the wrong hands is to be cautious. By following these simple tips, you're taking steps to protect yourself, your identity, and your money.
Learn How We Protect Your Money
Visit our website to learn more about Amplify's commitment to privacy.