October 29, 2015 | news
Purpose Driven: Innovating the Baby Stroller
---
Article by Jim Baker | Photographs by Lauren Logan Photography
It is said that necessity is the mother of invention and, for one local mother and businesswoman, necessity led to the invention of the ultimate baby stroller and the birth of a promising new company.
Leslie Stiba, founder and Chief Executive Officer of Austlen™ Baby Co., headquartered in Pflugerville, is a previous global product manager and parent of two young children. Stiba's disappointment with what was available in the stroller marketplace inspired her to build a company that could design the Entourage™, a uniquely configured baby stroller that makes its debut in 2016 in select retail stores, including local favorite Baby Earth.
"Strollers never had enough space and flexibility for my family and I witnessed parents experiencing the same problem everywhere I went," said Stiba. "Now that we've unveiled the Entourage, there's nothing more satisfying than hearing so many parents say 'FINALLY!'"
Designed for the luxury baby gear market, the Entourage has a 150-pound carrying capacity, the highest in the industry. It can also be easily adjusted into 30 different useful configurations, to carry multiple children and gear such as luggage and coolers. It is car seat compatible with select brands and can carry two children at the same time.
Austlen and the Entourage are already receiving accolades from media and industry experts. It recently received the prestigious 2015 JPMA Innovation Award for "Best in Show" by the Juvenile Products Manufacturers Association. "Best in Show" is the highest award given by the JPMA at the ABC Kids Expo, the largest annual juvenile and children's products industry trade show in North America.
Only the best materials are used in the Entourage's construction. It has an anodized aluminum frame which can be instantly expanded into a longer wheelbase for more carrying capacity. The wheels ride on a shock-absorbing, dual suspension system, which provides a smooth ride for children and an easier pushing experience for the parent or guardian.
Austlen's engineering team works out of the company's Philadelphia office and is headed by Patrick Laffan, the company's Chief Technology Officer and co-founder. Stiba tapped Laffan as a co-founder because of his outstanding track record in stroller engineering and design.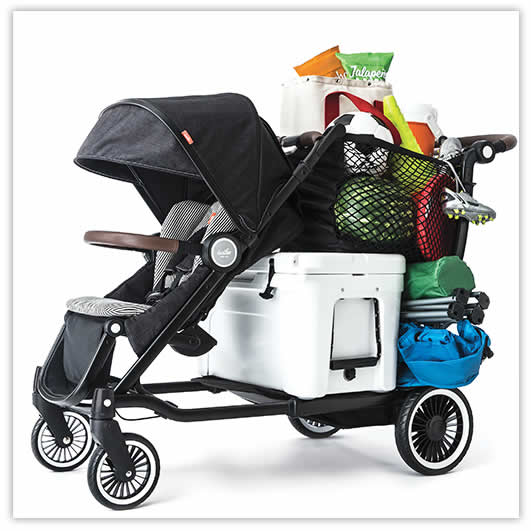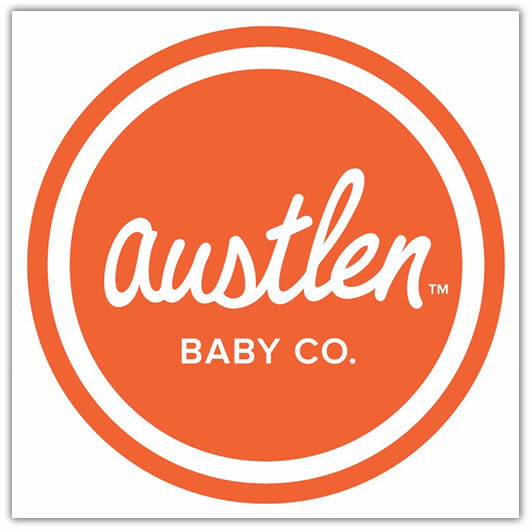 "Austlen's primary goal is creating gear that give parents the freedom to live in the moment," said Stiba. "In addition to the Entourage, we have a number of other baby gear products in development."
Throughout the development of the Entourage, Austlen has contracted with a variety of local businesses to help bring the stroller to market. "We've used Austin-area branding experts, photographers, filmmakers, web designers, industrial designers, accountants and so many other resources from Austin's rich talent pool."
Austlen also banks locally, having chosen Amplify Credit Union over larger, national institutions.
"Amplify Credit Union has a great culture," said Stiba. "We chose Amplify because of the people who work there. They have an obvious commitment to the success of local businesses."
Stiba loves the open lines of communication she has with Amplify. "It's a huge advantage to our operational efficiency having a banking partner like Amplify in place."
austlen.com
info@austlen.com
844-AUSTLEN