October 01, 2015 | news
Back to Basics for Better Insurance
Article by Jim Baker | Photographs by David Weaver
For Marilyn Randazzo, owner of The Woodlands Financial Group (TWFG) Services in Pflugerville, the call to the insurance industry was a strong one.
"I've always liked it because it's a business where I can help people, especially in times of need," she said TWFG is a multi-line insurer, meaning Randazzo can get quotes on home, auto, health, life or any type of insurance from over 600 providers, a situation that she finds ideal.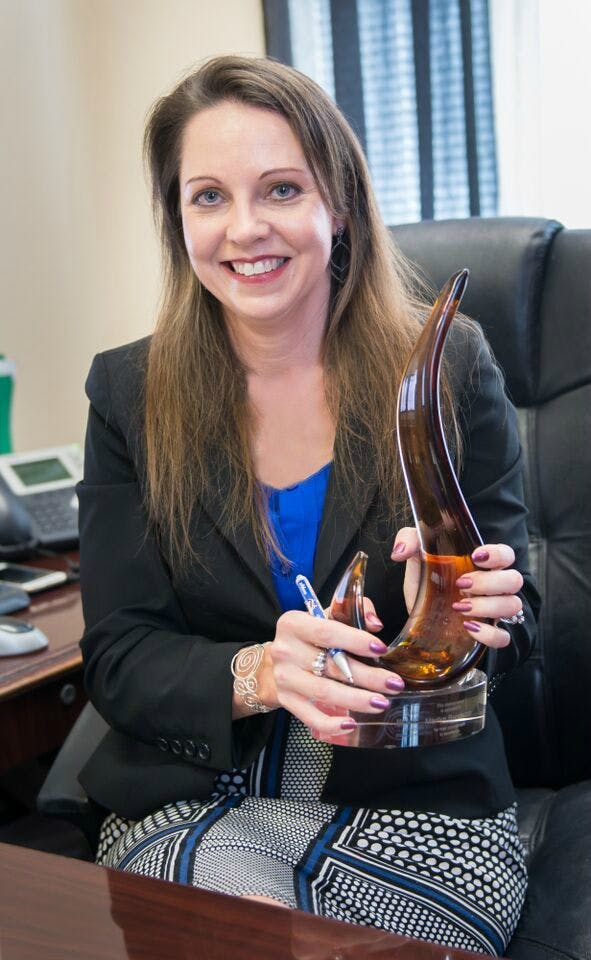 "Before opening my own agency in 2003, I spent a dozen years working as an agent for a single company. I was frustrated that I couldn't always get my clients competitive rates. They would leave for an insurer with a better price and I understood completely why they would do that."
With ready access to such carriers as Allied, First Connect and Travelers, to name but a few, Randazzo is able to shop for the coverage that best suits her 5,000 clients at the lowest possible prices. And, because TWFG is not obligated to any one provider they can function as a liaison for clients when it comes to disputes with carriers. Randazzo finds that this is a welcome change for new clients who have turned to her because they are upset with their current provider.
One of the joys of her job is having the opportunity to teach people about the ins and outs of insurance. "I had one client tell me they learned more in 30 minutes talking to me than they did in 12 years with their previous insurer."
While TWFG is growing, she likes to maintain the feel of a small, hometown agency. "We don't shut down the phones at lunch time," she said, "because that's often the only time working people can speak to us."
She also likes to stay active in the community, volunteering as a Girl Scout leader and planning a special project for Pflugerville. "I've bought some property downtown and am turning some of it into a community garden. Various local groups, such as the Girls Scouts and National Honor Society, will take turns tending the gardens."
TWFG currently has six on-site employees as well as a number of remote agents in the field, but has run out of space and looks to moving to a larger office, adding more agents as well as a financial planning component. As her needs grow, she will look to local provider Amplify Credit Union for financial support. She first used Amplify to help finance the purchase of another agency in 2012 and has continued to rely on Amplify Credit Union when she needs to finance additional loans for her business.
Randazzo's motivation for growing her business and continuing to provide good service is a simple one: "I like to see people happy."
twfgservices.com
512-252-2618
15901 Central Commerce Drive
Suite 404, Pflugerville