December 18, 2015 | news
Green Screen Fiends
---
Article by Jim Baker | Photographs by David Weaver
Every business has a story to tell and Austin-based UPG wants to be the one to tell it. Founded in 2008 by television news veterans Woody Harrison and Ben Cecil, UPG is part video production house, part advertising agency. They pride themselves on bringing a fresh, creative approach to videos created for product marketing, testimonials, events, recruiting and inciting brand awareness.
"Clients come here looking for ideas. They come to us expecting creative leadership," said Harrison.
"The objective is not to go viral, but to drive demand. Regardless if it's corporate storytelling or a TV commercial, driving demand is paramount," said Cecil.
The majority of their work is made for social media, websites and events. The process begins with a discovery session with the client where a creative brief is built. That becomes the compass for the rest of the process, which is very collaborative, as UPG believes the clients are the experts and should have major input in the ultimate product.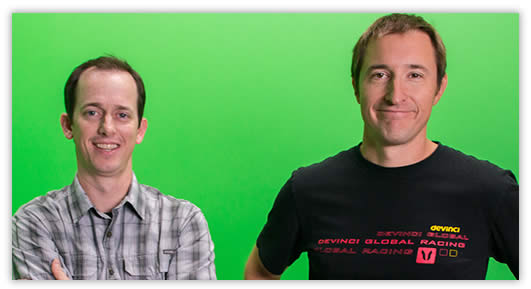 After their TV news experience, Cecil and Harrison wanted to go their own way, and to create "a nice work atmosphere and to do great work with great people in a great place," as Harrison put it. In the process, they have built an impressive list of clients, including W2O Group, Amazon, Dell, Intel, the Michael Dell Foundation and their popular zombie series for Grande Cable.
They have grown to five full-time employees, including Creative Director Stephen Mick, who brings 15 years of advertising agency experience to the mix.
"We've had good year-to-year growth. While we're always looking for new clients, we never want to have too many because we favor quality over quantity in our work," said Cecil. "Good storytelling is what we're about; understanding audience and content."
"We love working in Austin," said Harrison. "There are so many talented people in this town—actors, editors, artists, crew… and the great thing is, all of them are enthusiastic and professional. We haven't met a single person with a bad attitude."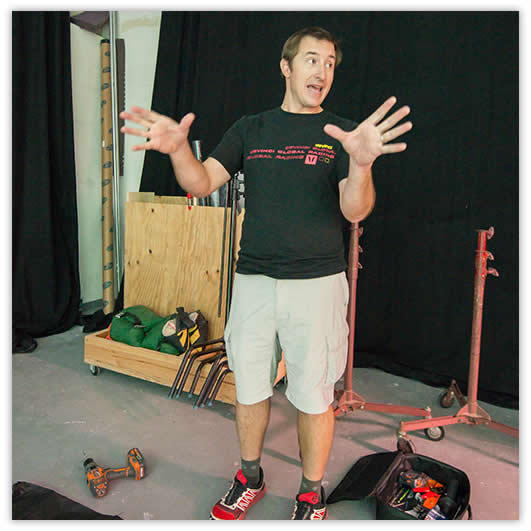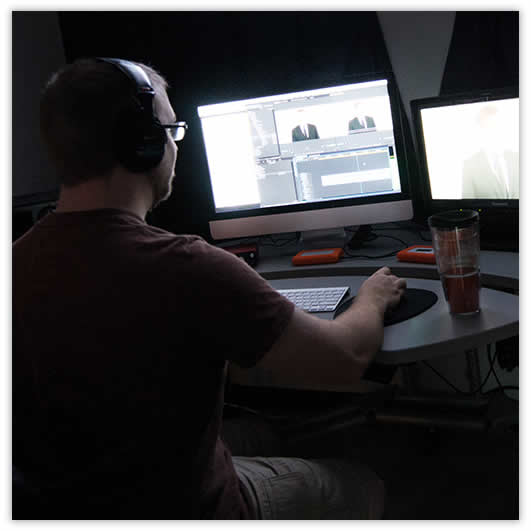 UPG's go-to banker is Amplify Credit Union.
"You can't bootstrap a business without someone like Amplify in your corner," said Harrison.
"They've been our invisible partner for years. Their trust in us has allowed us to take advantage of opportunities," added Cecil.
"Our previous banker didn't have a passion for running a small business. We feel like Amplify is openly rooting for us."
"Switching to Amplify was one of the easiest—and best—things we've done," said Harrison.
UPG
upgvideo.com
(512) 537-4874
7801 N. Lamar Blvd. Ste. D84
Austin, TX 78752